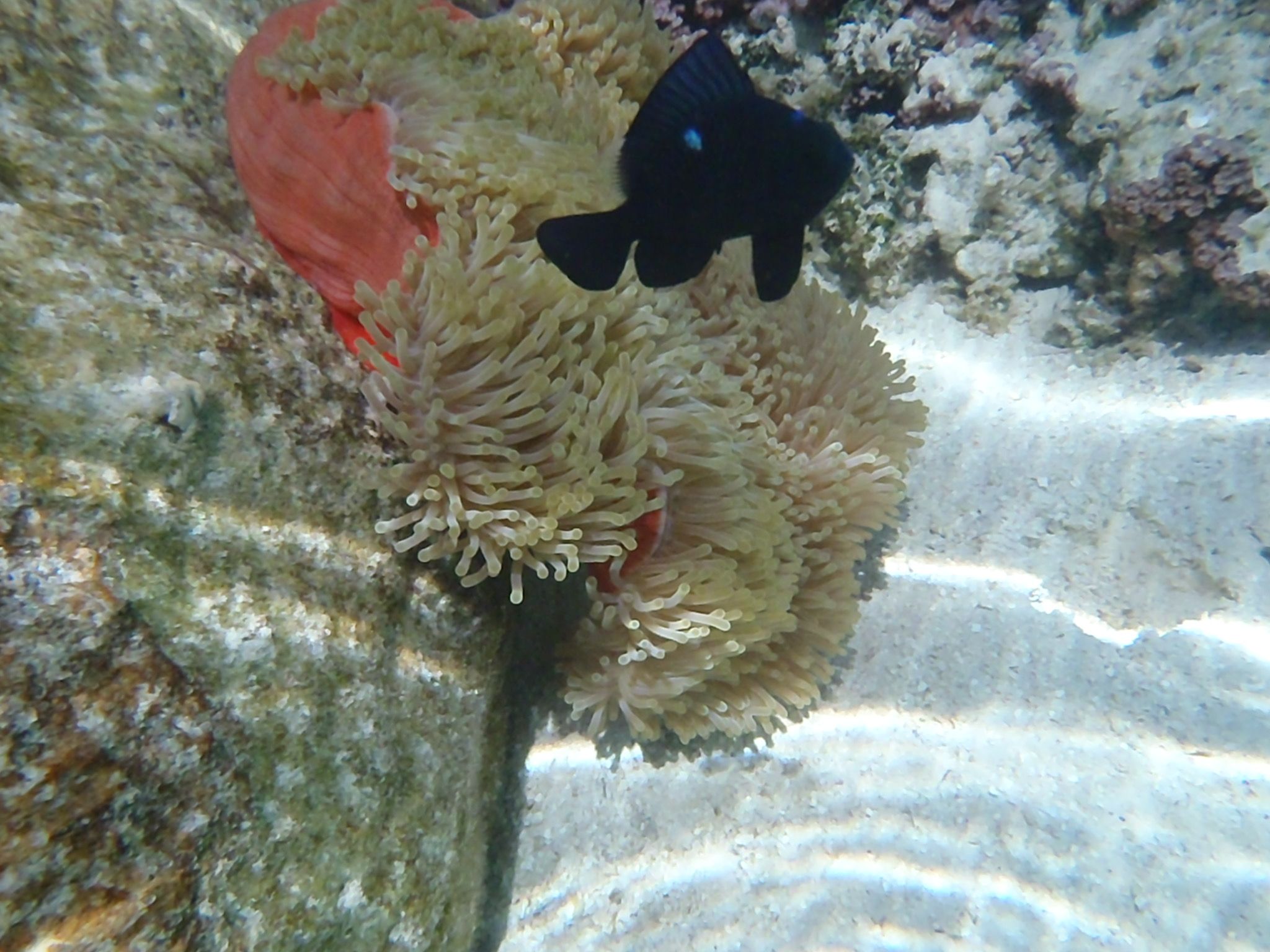 Marine Environment
The exceptional marine fauna in French Polynesia
The crystal-clear waters of Tahiti and its islands are home to more than 1,000 species of fish with an unmatched variety of colour, size and shape. The smallest fish are often the most colourful and prefer the coral gardens and shallow depths of lagoons while larger species enjoy the bustle of life in the inlets and reef complexes and out in the open sea. The combination of canyons, caverns and coral beds provides innumerable nooks and crannies for marine life.
© Gilles DIRAIMONDO - AMV Voyages
a 4-million km² natural aquarium
Because of its exceptional biodiversity, scientists consider the Polynesian seazone to be the "richest aquarium on earth". In 2000, the entire region was classified as an Exclusive Economic Zone (EEZ), a wildlife sanctuary where, among other things, drift fishing is prohibited, earning French Polynesia high honours from the WWF (World Wildlife Fund). The jade and turquoise waters of the lagoons of the Tuamotu and the Society Islands archipelagos, where innumerable slender, cartoon-coloured fish species have evolved, attract nearly a third of all dolphin species from every ocean! Schools of damselfish, mullet and soldierfish frolic in the coral lace-work as striped convict surgeonfish and frowning Picasso triggerfish pass by.
Manta rays, gliding across the shimmering sea bottom, can suddenly leap skyward and re-enter the water right next to placid sharks basking in the lagoons. Sea turtles bury their eggs in the warm sands of deserted beaches as whales mate and calve in the undisturbed bays of the numerous archipelagos: the Austral Islands, the Gambier Islands, the Tuamotus and the Society Islands. As you can well imagine, here, where the infinitesimally small live side-by-side with the gigantically large, you can enjoy one of the world's most unique and memorable experiences.
© Philippe BACCHET